We understand the importance of keeping your front end sales areas freshly painted. Our crews can work during normal business hours in a clean, professional manner or we can come in while you sleep and knock out these sensitive areas for you. We have a full range of products that can meet any of your needs whether you have a tight budget and just need a fresh look or if you are trying to get a more cleanable and durable product. Scuff-X by Benjamin Moore can extend the life of your paint job by years for only about double the material cost of the job! Sherwin Williams Emerald or PPG Ultralast can also extend the time between paint jobs at minimal additional cost.
If you are looking to lessen the environmental impact to your customers, we can use zero VOC products and augment that with charcoal air cleaners. In most situations, your customers won't even smell the paint! Just ask our sales team about ways to minimize the impact of painting in your front end environments.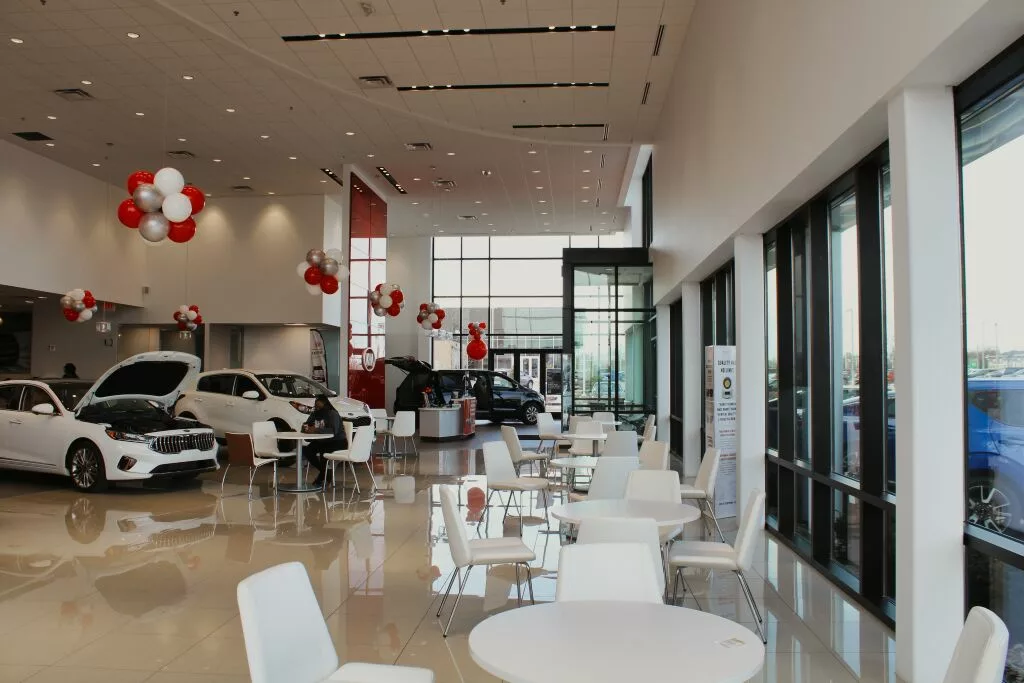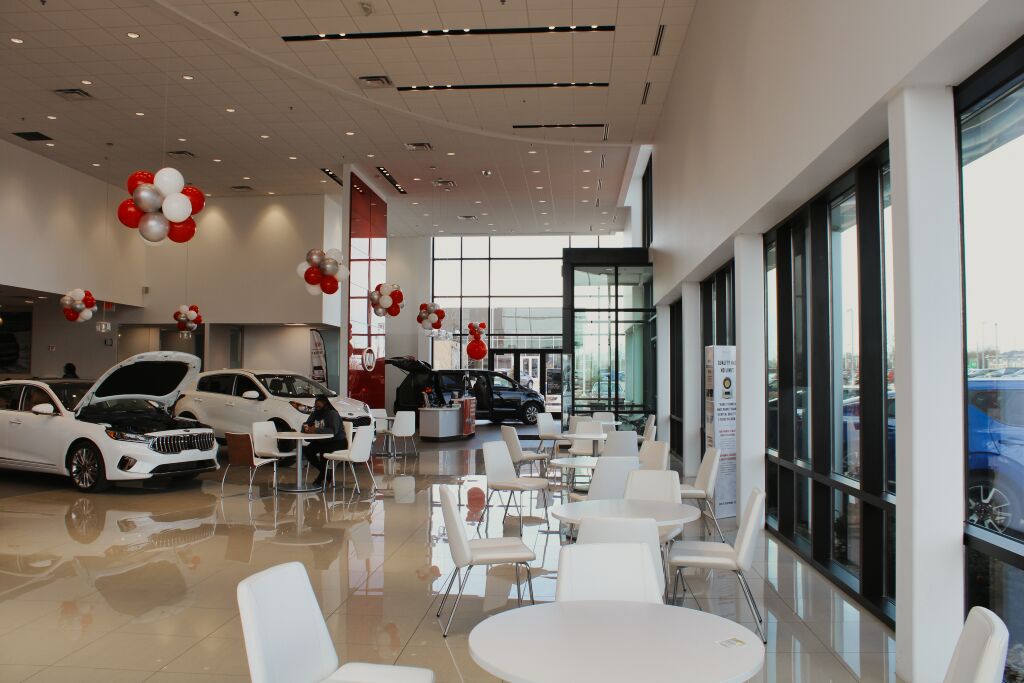 Our team of trained painters will work around your schedule to get your showroom, offices, or shop areas painted.  Call us today to schedule a consultation. We specialize in understanding and following both color and product specifications of any national program if you are a brand dealership. We can also help smaller, independent shops bring their showroom and shop alive with colors and paints that will make your auto business pop!
Ready to begin your auto dealership painting project?
Does your service drive or service center need a paint job? You need a painting professional who knows how to prepare surfaces for paint and what paint products to use to ensure the best, longest lasting finish that will hold up to grease, chemicals, and heavy use. We have a wide variety of paints we recommend to fit any budget and can get you that new look you need to keep your car dealership looking its best! We often recommend using DTM or epoxy in these areas to get the longest life out of your next paint job. Call our sales team to discuss your project at 317-528-9500!