Indiana Painting has a rich heritage in the commercial painting industry with over 20 years of experience. Our team can take your next painting project from the consultation phase to cleanup with little to no supervision. Or we can work with your team of subcontractors to bring your client's job to completion. So whether you are a business owner wanting to refurbish you facility or a project manager wanting a reliable trade partner, we are here to help.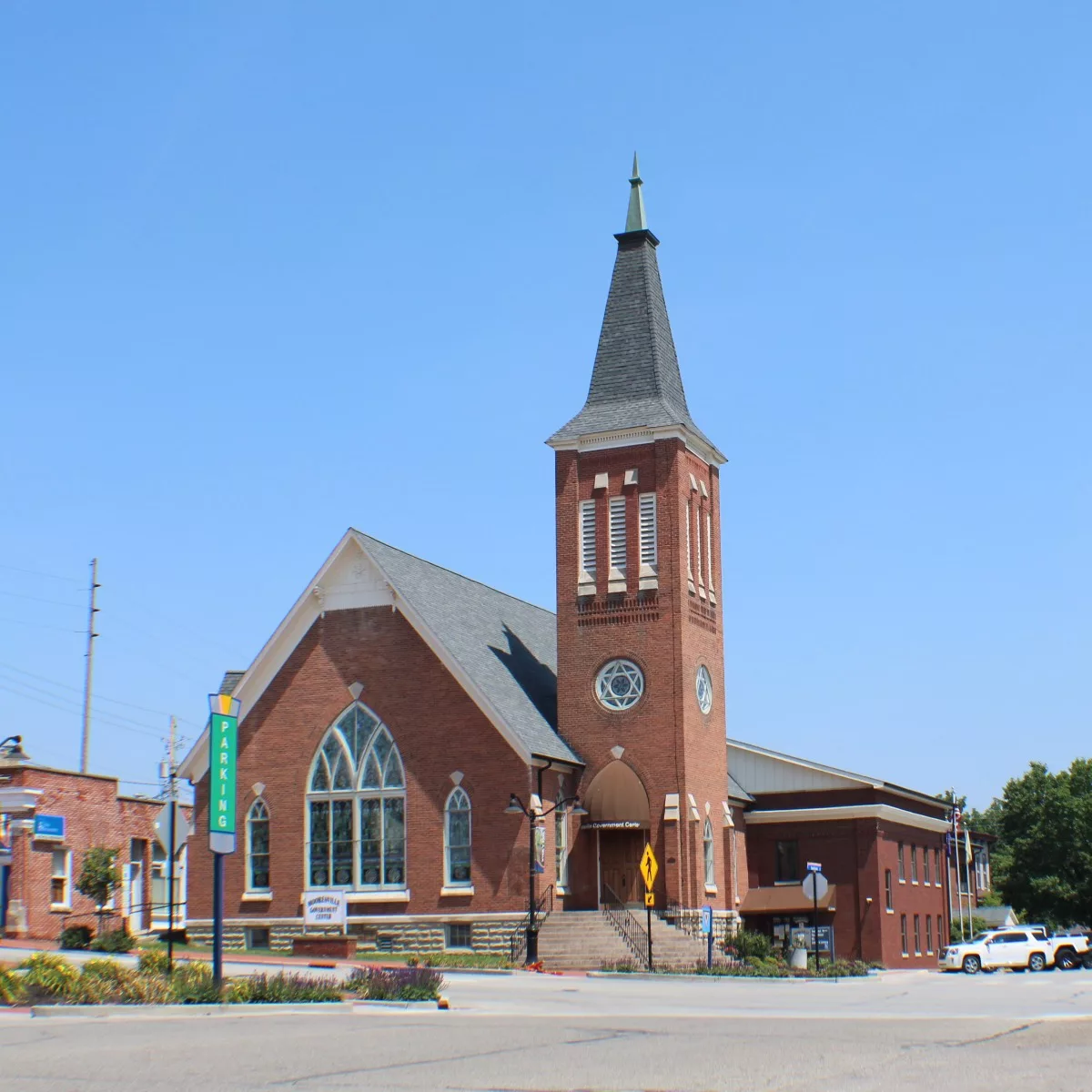 Our team can paint quietly in the background or we can work during your off hours to get your painting projects completed. Whether you are a facilities manager who needs to complete a project by a deadline, a business owner who wants to enhance your presence, or a project manager who needs a commercial project rescue, we are committed to helping you get your painting job done.
Commerical Paints We Recommend
Exterior Paints
The life cycle of your paint is an important part of commercial painting.  For most repaints, we recommend products like PPG AcriShield Max or PPG SpeedHide Exterior.  Sherwin Williams offers A-100 and SuperPaint in their mid-teir paints, but PPG's pricing and quality will give you the best value on your commerical exterior painting project.
Interior Paints
For most commercial applications we recommend PPG SpeedHide Interior or Sherwin Williams ProMar 2o0.  These are the workhorses of the industry.  If you budget allows it or you have special concerns, Using PPG Ultralast or Sherwin Williams Duration is a better option, but these products will add about 15% to your overall project pricing.
Dryfall
For most exposed decking in offices or stores, we have no hesitation recommending dryfall paint from either PPG or Sherwin Williams.  The waterborne version is low odor, has good coverage, and is easy to cleanup.  We do not recommend this product to auto repair shops or in more industrial applications.
High Performance Exposed Decks
For new build or never before painted industrial and automotive shops, we recommend a good quality DTM for the first paint job.  Sherwin Williams has a few different product like Multi-Surface Acrylic and DTM.  PPG offers PitTech+.  Either of these make a great choice.  For previously painted decks, we recommend PPG SpeedHide in egglshell or semi-gloss.  This will give the most economical and durable finish for your budget!
Epoxy
We recommend two types of epoxy paints for commercial or industrial shops.  We paint quite a few carwashes with Sherwin Williams Macropoxy 646 or PPG AmerLock 2 with good and durable results and these epoxies are budget friendly! For shop or industrial walls that will be cleaned with chemicals and water from time to time, we recommend PPG Aquapon or Sherwin Williams Waterbased Catalyzed Epoxy.
Ready to get started on you commercial painting project?
Mooresville
Mooresville is our hometown. We are thankful to have participated in quite a few projects around town from the new MHS addition, the repaint of the town hall, Mooresville Fire Department, the Mooresville Library project, Gray Brothers, the Mooresville Christian Academy repaint, and quite a few other projects.
Plainfield
Plainfield is growing at a rate comparable to the northside of Indy.  We are happy to be a part of that growth painting Prewitt Theater, the Crown Lift addition, several Starbucks, the Walmart Neighborhood Market, and many other business around town. Plainfield is one of our commercial and residential core markets.
Monrovia
Indiana Painting has painted several projects in Monrovia – Mooresville's fast growing neighbor. We were honored to have been chose to paint the towns first town hall in the old Methodist Church! It great to see Monrovia grow!
Camby
We serve the Camby area with both residential and commercial painting services. Some of our projects at Heartland Crossing include the T-Mobile repaint in 2022, AutoZone, and the Wings Etc. Indiana Painting is well situated and equiped to handle your painting project in the Camby area.
Avon
We serve Avon Indiana with both residential and commercial painting projects. We can regularly be found painting at places like Menards, Ray Skillman, Andy Mohr, Enterprise Rent A Car, and at several strip center repaints along US 36.
Brownsburg
Indiana Painting serves the business community of Brownsburg with reliable commercial painting services.
Greenwood
We serve Greenwood Indiana.  Our commerical painting services have been used from many new businesses and many repaints. We've painted many of the stores in Greenwood Park Mall over the years!
Indianapolis
We are please to offer our commercial painting services to the businesses in Indianapolis.  Our company has completed many great businesses downtown like Tony's Steak and Seafood, Burn Cigar Bar, Seond Helpings, Starbucks, WFYI, and many, many more.
Whitestown & Zionsville
From the Tipsy Mermade to Chick Fil A to Chipotle we are pleased to offer our services in the Northwest side of Indianapolis. We only offer commercial painting services in the Whitestown and Zionsville areas.
Carmel & Westfield
We serve Carmel and Westfield with our commercial painting services. We've painted quite a few landmarks like Madalay Bay, Tucci's, and Starbucks.
Fishers & Noblesville
We serve the Fishes and Noblesville communities with our commercial painting services.  We've painted many great businesses in the area including the 1933 Lounge, HC Grill, Bangs Labs, Starbucks, and Sweetgreen.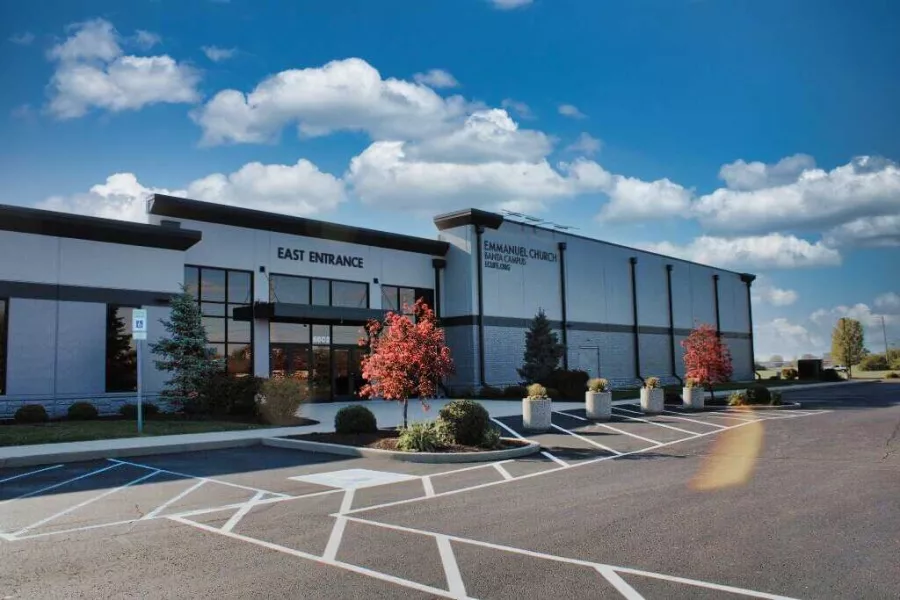 Emmanuel Church Banta Campus
16,000 sqft of precast with striping, cornice, doors, and downspouts.  We love helping churches keep their facilities painted!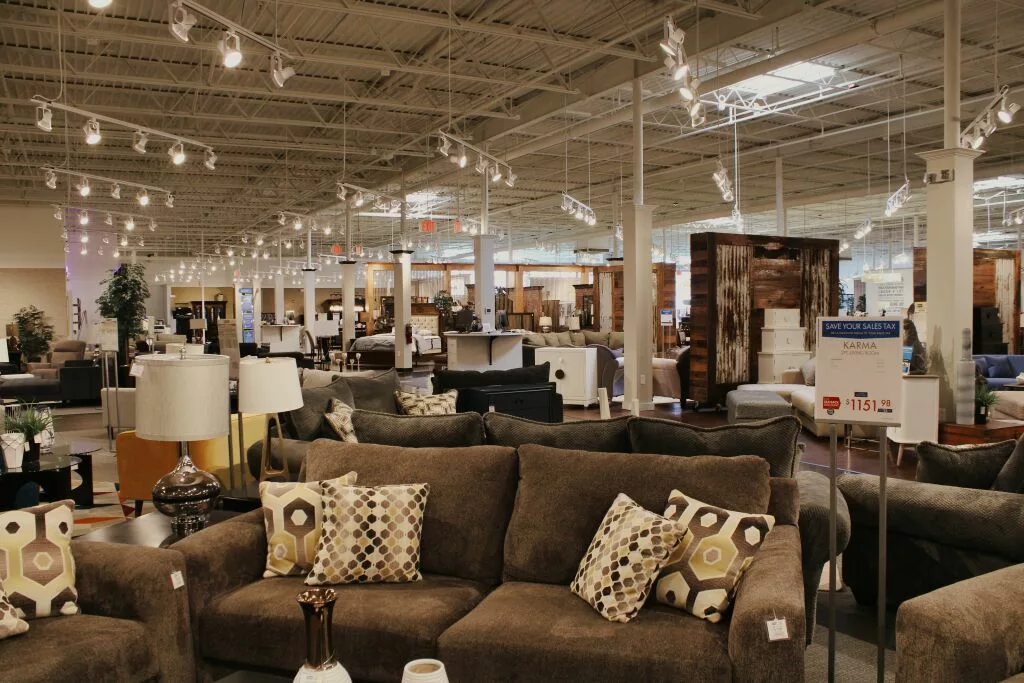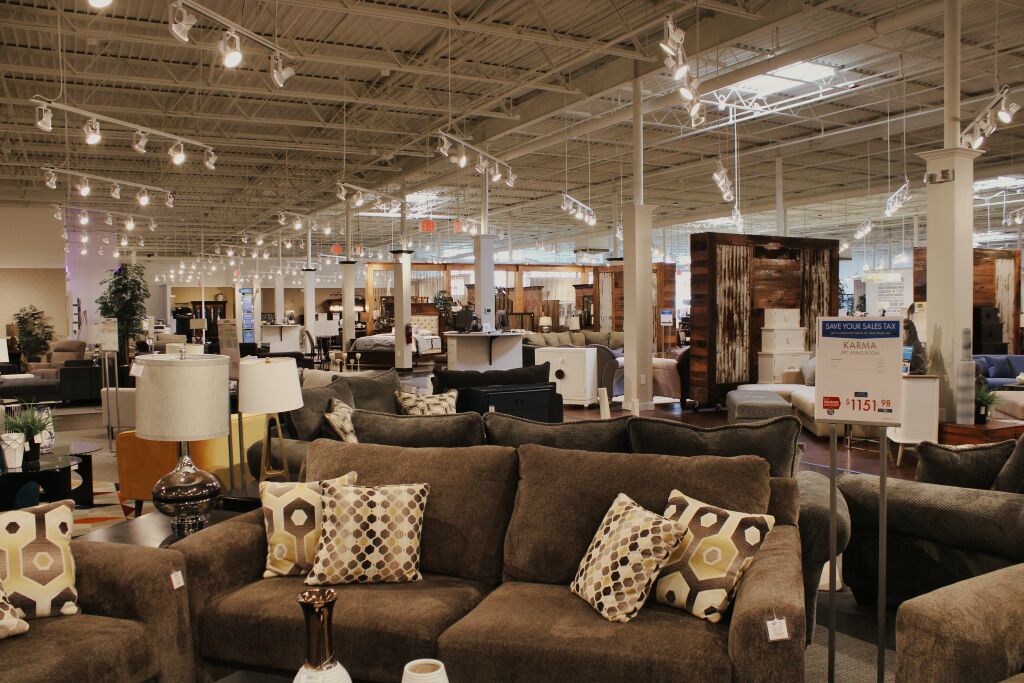 The Room Place
With over 60,000 sqft of open steel deck painted with dryfall, 40,000 sqft of walls painted, 100 rolls of wallcovering, and 20,000 sft of exterior precast to paint, this is one of our largest jobs to date!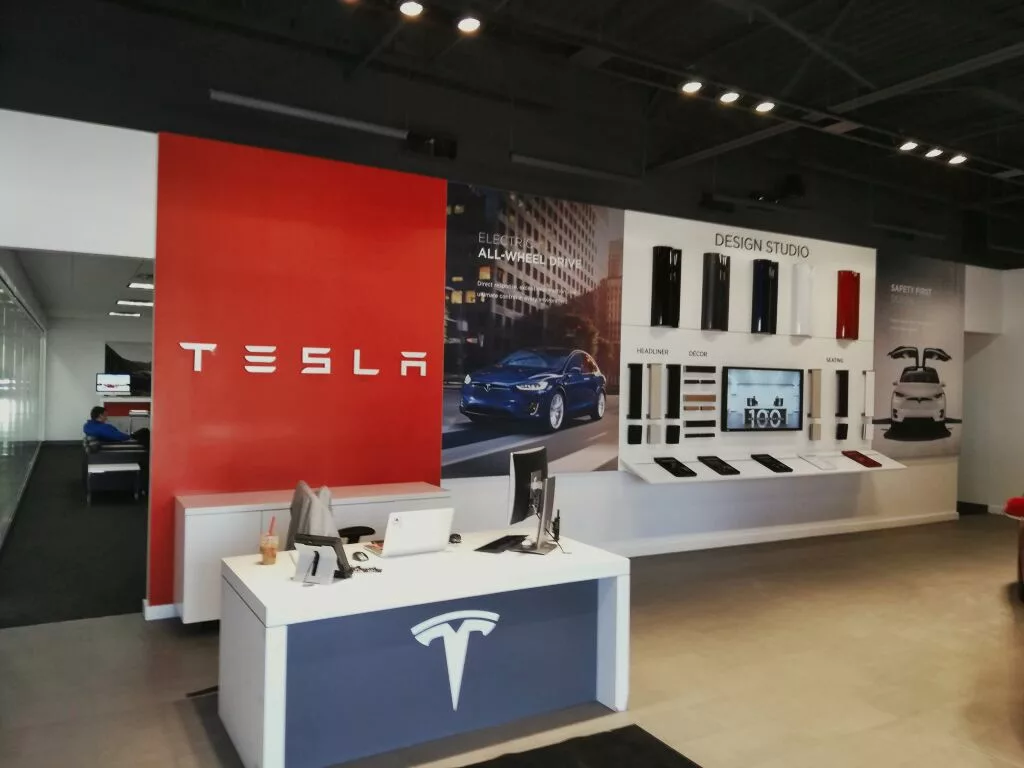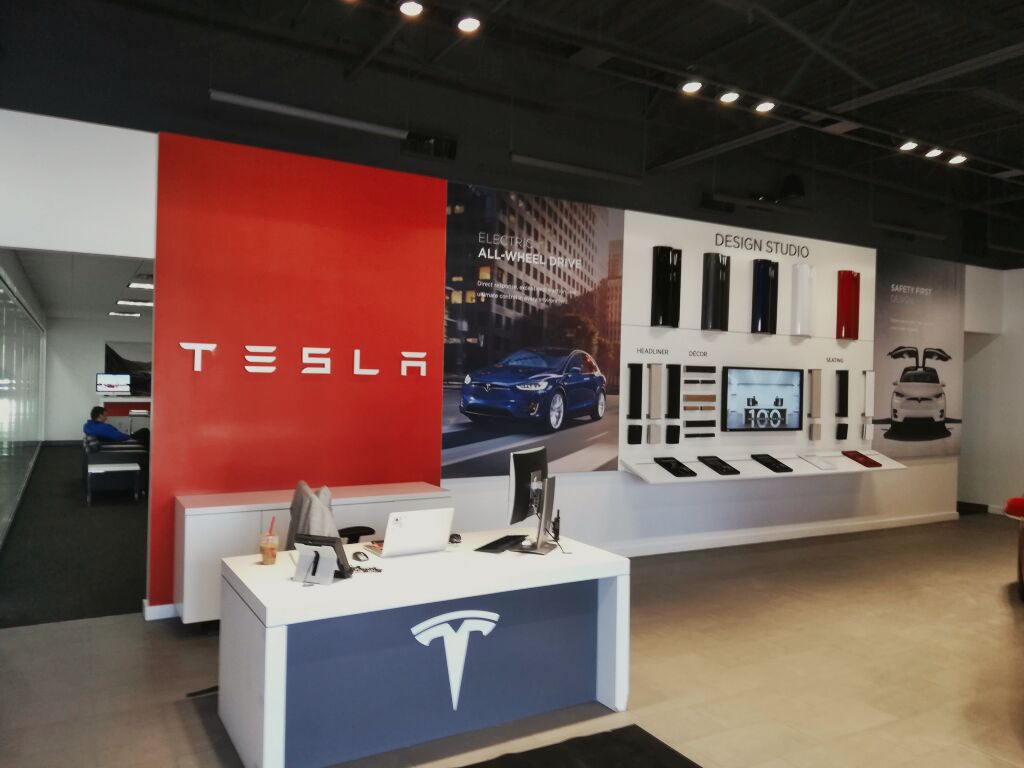 Tesla Sales & Service
Tesla Sales & Service Center by the Castleton Mall.  Our crews can keep even the most demanding clients happy!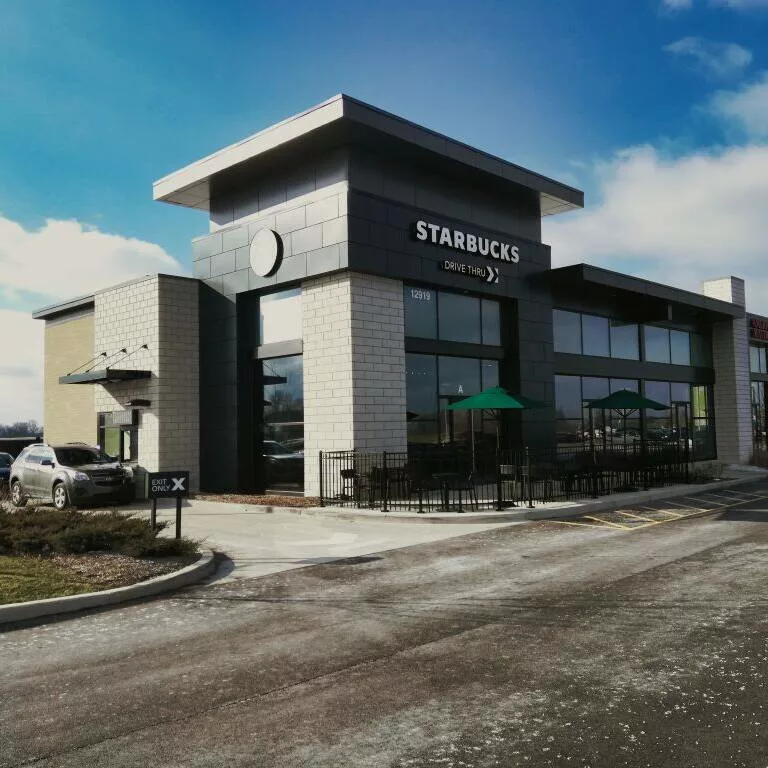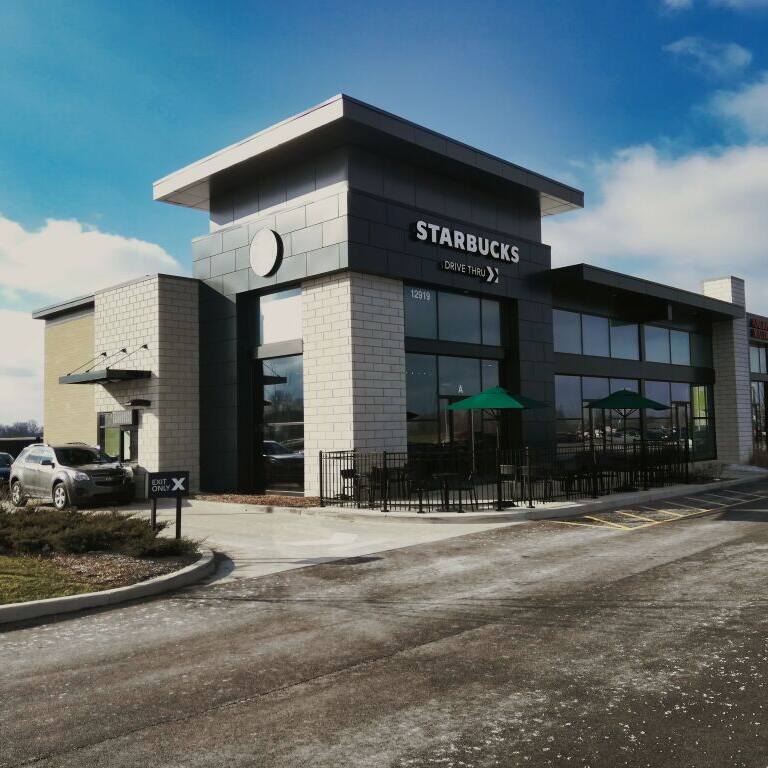 Starbucks
We've painted more Starbucks throughout central Indiana than we can count!  If you've been to a Starbucks in the Indianapolis area, we probably painted it.  By the way, we love drinking their coffee almost as much as we love painting their buildings – works out really well for us!
Mooresville High School Fitness Center
Mooresville is our hometown.  We love helping our local area business and government keep up their appearances.  We took particular pride in this fancy addition to our High School.